Allied Telesis - AT-SPFX/2 100BaseFX, 2km 1310nm, MM
Allied Telesis - AT-SPFX/2 100BaseFX, 2km 1310nm, MM
Allied Telesis - AT-SPFX/2 100BaseFX, 2km 1310nm, MM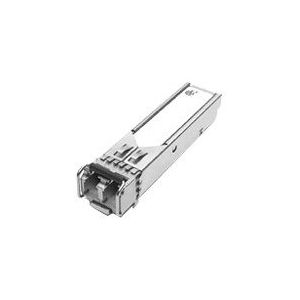 Garantie conformitate:
24 luni
Lei227.96
Pretul include TVA
Pretul este valabil doar pentru comanda online.
Cost transport prin Fan Courier:
AT-SPFX/2
100FX (LC) SFP, 2km
The AT-SPFX offers a short-haul option to extend your network to 2km The AT-SPF series SFPs are compatible with a limited number of SFP compatible products. Call or check with your Allied Telesis sales rep for details.
Caracteristici Allied Telesis - AT-SPFX/2 100BaseFX, 2km 1310nm, MM:
Tip interfata
LC
Rata de transfer date
Ethernet - 100Mbs
Lungimea de unda
1310 nm
Gen
LC Conector
Power over Ethernet -PoE
Nu
Altele
Distanta fibra - 2Km
Produsul a fost adaugat pe site in data de 10/2/13
Allied Telesis - AT-SPFX/2 100BaseFX, 2km 1310nm, MM
Tip interfata
LC
Rata de transfer date
Ethernet - 100Mbs
Lungimea de unda
1310 nm
Gen
LC Conector
Power over Ethernet -PoE
Nu
Altele
Distanta fibra - 2Km