Modul mini Gigabit Interface Converter D-Link DEM-310GT
Modul mini Gigabit Interface Converter D-Link DEM-310GT
Modul mini Gigabit Interface Converter D-Link DEM-310GT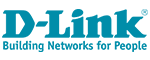 Garantie conformitate:
24 luni
Lei426.29
Pretul include TVA
Pretul este valabil doar pentru comanda online.
Cost transport prin Fan Courier:
Product Description:
D-Link's new line of Gigabit Interface Converters (GBICs) and Small Form-Factor Pluggables (SFPs) transceivers represent an industry leading combination of performance and affordability. D-Link's new Gigabit transceivers are available in two form-factors: standard (GBIC) or (SFP)/mini-GBIC.
The DEM-310GT is a high performance 1310nm multimode/Singlemode SFP (mini-GBIC) transceiver. Supporting full duplex, Gigabit speeds on multimode/Singlemode fiber for distances of up to 550m/550m/10km on 62.5µm/50µm/9µm respectively. The unit features a metal housing to reduce EMI and to increase durability. The DEM-310GT is hot pluggable and is backed by a standard 2-year product warranty and free technical support.
Product/Performance Specifications
Optical Receiver Sensitivity

-20dBm (max)

Interface Options
Connector Type

LC

Operational Ranges
Support Voltage

3.1-3.5V

Max Voltage

6.0V

Max Current

300mA

Safety Certifications and Environmental Information
Class 1 Laser

EN 60825-1

FDA 21

1040.10 & 1040.11

Physical Specifications
Dimensions (WxDxH)

1.19 x .47 x 2.25in (3.02x 1.19 x 5.71cm)
Caracteristici Modul mini Gigabit Interface Converter D-Link DEM-310GT:
Power over Ethernet -PoE
Nu
Produsul a fost adaugat pe site in data de 7/14/14
Modul mini Gigabit Interface Converter D-Link DEM-310GT
Power over Ethernet -PoE
Nu