RAID Controller PROMISE Internal FastTrak TX2300 (PCI, Serial ATA II-300) (JBOD, 0, 1)
RAID Controller PROMISE Internal FastTrak TX2300 (PCI, Serial ATA II-300) (JBOD, 0, 1)
RAID Controller PROMISE Internal FastTrak TX2300 (PCI, Serial ATA II-300) (JBOD, 0, 1)
Cod produs:
F29FT2300MM0000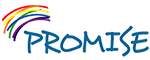 Garantie conformitate:
24 luni
Lei430.80
Pretul include TVA
Pretul este valabil doar pentru comanda online.
Cost transport prin Fan Courier:
FastTrak TX2300 Retail Serial ATA 3Gb/s PCI RAID 0/1/JBOD controller for 2 serial ATA/300 (3G) Hard Drives. Peak burst data transfer rates of 300MB/sec.Cards protects against data loss due to CRC error-checking, greater data reliability, and faster transfers, NCQ, TCQ and 48-bit LBA support for drives larger than 137GB.
Caracteristici RAID Controller PROMISE Internal FastTrak TX2300 (PCI, Serial ATA II-300) (JBOD, 0, 1):
RAID controller type
Intern
Form Factor
Low-profile form factor
Tip HDD
SATA
Nr HDD Max
2
Rata de transfer (MB/s)
266 MB/s
Interfata PCI
32-bit / 66MHz PCI interface compliant to PCI Rev 2.3
Intel® RAID software
RAID 0/1 and JBOD
Produsul a fost adaugat pe site in data de 10/1/13
RAID Controller PROMISE Internal FastTrak TX2300 (PCI, Serial ATA II-300) (JBOD, 0, 1)
RAID controller type
Intern
Form Factor
Low-profile form factor
Tip HDD
SATA
Nr HDD Max
2
Rata de transfer (MB/s)
266 MB/s
Interfata PCI
32-bit / 66MHz PCI interface compliant to PCI Rev 2.3
Intel® RAID software
RAID 0/1 and JBOD