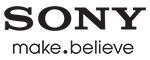 Garantie conformitate:
0 luni
Lei89.15
Pretul include TVA
Pretul este valabil doar pentru comanda online.
Cost transport prin Fan Courier:
Produse asemanatoare
Asteptarea are un sfarsit! Ultimul episod al celei mai aclamate trilogii din istoria jocurilor pe console, considerat primul joc cu adevarat "next-gen" a aparut!
God of War III

, jocul exclusiv de PS3 continua dementa God of War, combinatia perfecta de action-combat, explorare si rezolvare de puzzle-uri. Inspirat de mitologia greaca si beneficiind de o poveste fascinanta, epopeea razboinicului spartan Kratos ("putere" in greaca) ajunge la deznodamantul final, mai maiestuos si maret decat v-ati fi inchipuit vreodata.

In cea de-a treia parte, Kratos este pe cale sa se razbune pe cei ce l-au tradat si au dorit sa-l lase prada unei sorti mai mult decat crude. Inamicii sai nu sunt insa orice raufactori, ci insasi zeii Pantheonului grecesc, in frunte cu tatal sau, atotputernicul Zeus. In lupta impotriva lor, ajutat de Blades of Chaos dar si alte arme mitologice inimaginabil de distructive, Kratos nu se da inapoi de la absolut nimic!

Jocul este renumit pentru secventele de o violenta desprinsa uneori parca din filmele lui Tarantino, fara nici un fel de mila fata de cei mai slabi de inima. Pe meniul zilnic se regasesc dezmembrari, decapitari, moduri ingenioase de a-i face pe oponenti sa-si inghita capul sau sa-si priveasca spatele de jos in sus - ce mai, cei mai inventivi calai ai antichitatii ar putea lua lectii de la Kratos in materie de finishuri sangeroase si apetit pentru distrugere.

Nimic din ceea ce a facut seria God of War atat de celebra nu lipseste, ba dimpotriva, totul este dus la perfectiune: Kratos are de aceasta data de explorat intinderi de 4 ori mai mari decat cele din God of War II; realismul graficii este dat de lumea 3D animata cu mii de lumini dinamice si texturi cu rezolutie de 4 ori mai mare ce permite pana la aratarea striatiilor muschilor, expresii faciale detaliate si un nivel nemaintalnit de brutalitate.

Si nu in ultimul rand, povestea ce vine sa incheie odiseea razvratitului spartan este spusa intr-un fel maiestrit ce nu te lasa sa rasufli pana nu ii afli deznodamantul.
Caracteristici God of War 3 PS3:
Gen
Action - Adventure
Platforma
PS3
Limita de varsta
17+
Greutate Colet
0.3
Produsul a fost adaugat pe site in data de 10/2/13
God of War 3 PS3
Gen
Action - Adventure
Platforma
PS3
Limita de varsta
17+
Greutate Colet
0.3