Medal of Honor: European Assault (PS2)
Medal of Honor: European Assault (PS2)
Medal of Honor: European Assault (PS2)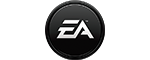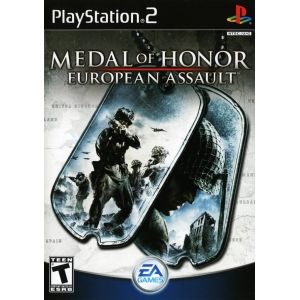 Garantie conformitate:
24 luni
Lei52.61
Pretul include TVA
Pretul este valabil doar pentru comanda online.
Cost transport prin Fan Courier:
Produse asemanatoare
Urmand editia anterioara din seria jocurilor Medal of Honor, respectiv Pacific Assault si Rising Sun, Electronic Arts a ales sa aduca binecunoscuta serie intr-un decor european cu versiunea Medal of Honor: European Assault. Nivelele deschise si vaste ale jocului incurajeaza jucatorii sa exploreze, oferind un aer de prospetime seriei in comparatiile cu editiile trecute sau cu alte shootere avand ca tematica cel de-al doilea razboi mondial.
In European Assault veti lua rolul lui William Holt, un ofiter american al serviciilor de inteligenta. Fiind un operativ pe cont propriu, misiunile va vor purta prin patru zone diferite pe parcursul campaniei. Veti incepe purtand un shotgun alaturi de trupele britanice SAS in timpul renumitului raid de la St. Nazaire, apoi veti fi trimis in Africa de Nord unde il veti asista pe generalul Montgomery si pe Desert Rats impotriva trupelor Afrika Korps ale lui Rommel. Cea de-a treia campanie va va gasi ajutand partizanii rusi si armata rosie pe frontul de est, iar campania finala va va aduce alaturi de fortele statelor unite. Aventurile dumneavoastra vor acoperi un teritoriu destul de vast, insa veti avea parte de doar 11 misiuni pe parcursul intregului joc European Assault, misiuni care vor fi imprastiate pe toate aceste zone. Jocul necesita in jur de opt ore sau chiar mai putin pentru terminare, depinzand de nivelul de experienta al jucatorului; un jucator experimentat ar putea termina jocul in doar 5 sau 6 ore. Chiar daca jocul nu este foarte intins ca dimensiune, cu siguranta va veti distra pe parcursul sau.
Una din cele mai mari schimbari pe care le aduce European Assault seriei Medal of Honor este cea realizata la nivel de
design
. Spre deosebire de versiunile anterioare, nivelele European Assault sunt mult mai vaste si mai intinse. Aceasta inseamna ca puteti aborda diferite tactici si puteti lua mai multe decizii in legatura cu calea pe care o veti urma in vederea parcurgerii frontului. Spre exemplu, daca o latura a campului de lupta este blocata de un tanc si nu aveti la indemana o bazooka, puteti sa va strecurati pe flancul opus si sa ocupati postul unei mitraliere. Multe nivele va vor duce de asemenea prin sate mici cu doar cateva cladiri, si acolo puteti alege ordinea in care sa asediati diferitele structuri. De asemenea este foarte posibil ca la un moment dat sa faceti alegeri gresite sau, mai elegant spus, mai putin decat ideale. Astfel daca veti patrunde prea mult in liniile inamice fara sa aveti grija de flancuri, va veti trezi inconjurat de forte adverse.
Fiecare din nivele include unul sau mai multe obiective primare si cateva obiective secundare. Cu cat explorati mai mult in cadrul unui nivel, cu atat veti descoperi mai multe obiective secundare. Indeplinirea tuturor aceastor obiective in cadrul unui nivel va pot aduce mai multe distinctii precum medalii sau mai multe power-up-uri pe care le veti folosi in nivelele urmatoare. Unul din aceste obiective secundare este eliminarea, in cadrul fiecarui nivel, a unui anume adversar german, al carui nume va va fi dat. Aceste tinte numite tin locul unor mini-sefi (mini-boss). Acestia vor incasa mult mai multe gloante decat un adversar obisnuit, insa sunt destul de usor de doborat atata timp cat sunt tinuti la distanta
Controlarea unui echipaj este de asemenea un element nou introdus in European Assault. Cei trei coechipieri care va vor urma de obicei isi vor gasi singuri adapost si vor deschide focul asupra inamicului in diverse grade de eficienta. Uneori insa se pot baga si in belele stand in camp deschis. Le puteti da ordine de miscare sau puteti revoca ordinele, ceea ce inseamna ca ii puteti trimite inainte sa inspecteze o
camera
, sau o anume zona periculoasa. Va trebui sa aveti totusi grija cum ii folositi, intrucat fiecare au cate o scara de viata. Ii puteti vindeca, insa folosirea truselor medicale pe echipaj inseamna diminuarea numarului truselor pentru uz propriu.
In ceea ce priveste arsenalul, nu s-a modificat foarte mult fata de editiile anterioare ale seriei. Armele parcurg o gama larga, de la Thompson si MP40 la M1 sau bazooka.
Pentru fanii shooterelor pe console, European Assault constituie cu siguranta un pas in directia buna fata de alte editii. Nivelele sunt mult mai deschise si mai libere, iar fanii cu siguranta vor fi incantati de posibilitatea de explorare marita, precum si de completarea obiectivelor secundare. Este un joc care va placea atat fanilor inraiti ai seriei, cat si gamerilor ocazionali si de asemenea celor care vor incerca pentru prima data un joc de acest gen.
Caracteristici Medal of Honor: European Assault (PS2):
Gen
First-Person Shooter
Platforma
PS2
Limita de varsta
16+
Greutate Colet
0.5
Produsul a fost adaugat pe site in data de 10/2/13
Medal of Honor: European Assault (PS2)
Gen
First-Person Shooter
Platforma
PS2
Limita de varsta
16+
Greutate Colet
0.5