Alone in the Dark: The New Nightmare (PS2)
Alone in the Dark: The New Nightmare (PS2)
Alone in the Dark: The New Nightmare (PS2)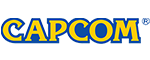 Garantie conformitate:
24 luni
Lei87.63
Pretul include TVA
Pretul este valabil doar pentru comanda online.
Cost transport prin Fan Courier:
Produse asemanatoare
Dupa ce unul din prietenii lui cei mai buni este gasit mort langa Insula Shadow , detectivul Edward Carnby pleaca intr-o cautare pentru a descoperi ce s-a intamplat.Carnby si arheologul Aline Cedrac pleaca sa investigheze deasemenea.Vei juca ca ambele personaje in functie de cum administrezi resursele limitate si cum explorezi cele 1200 de zone.In timpul acestei aventuri va trebui sa te lupti cu dusmani folosind o larga varietate de arme si energii supranaturale puse la dispozitia dumneavoastra.
Numai tu ii poti ajuta pe Carnby si Aline sa opreasca raul din Insula Shadow in ALONE IN THE DARK : THE NIGHTMARE.
Caracteristici Alone in the Dark: The New Nightmare (PS2):
Gen
Action - Aventure
Platforma
PS2
Limita de varsta
18+
Greutate Colet
0.5
Produsul a fost adaugat pe site in data de 10/2/13
Alone in the Dark: The New Nightmare (PS2)
Gen
Action - Aventure
Platforma
PS2
Limita de varsta
18+
Greutate Colet
0.5