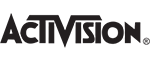 Garantie conformitate:
24 luni
Lei35.09
Pretul include TVA
Pretul este valabil doar pentru comanda online.
Cost transport prin Fan Courier:
Produse asemanatoare
Prototype (PC)

You are the PROTOTYPE, Alex Mercer, hiding in human form.  Step out onto the streets of New York with no memory, but limitless power.  Delve into the mysteries of your origin, the true nature of your power and your part in a conspiracy 40 years in the making.
 
Untangle a web of lies and rip the truth from those who've hidden it from the public for forty years. Learn of viral research and hybrids designed to push the envelope of evolution — of America's pursuit for the ultimate bio-weapon.
 
Learn that you are not alone in your amazing abilities; that other killers stalk the city.
 
A secret war is brewing in New York. First, battle below the media radar, then, witness
the virus spiral out of control and the government seizing the media to stop the spread of information. Finally, experience New York under quarantine as martial law is instated; igniting a firestorm of combat, carnage and death.
 
Now you face an ever-growing army of infected — creatures warped and changed by the virus. As it spreads, more and more of New York fall under its control. The virus overwrites a creature's existing genetics; warping and changing their form into something else, something planned. As the virus gathers its army, rush to discover the secret behind it all; the one thing that can stop it all before the city falls into ruin.
 
Against you is Project BLACKWATCH – an elite force of Army specialists ready to stop
the spread of the virus at any cost. These operatives have seen it all before, and are eager to track you down and bring you in, dead or alive. They're even willing to execute the final solution in New York, if necessary. Their mandate is complete containment; even if it means everyone in New York must die.
 
You will struggle to define what you will become – Man or Monster. Will you haunt the city as a faceless killer or save it from the horrors of the virus?  Push your powers to the limit, and unlock the genetic shackles that hold you in check.
Caracteristici Prototype (PC):
Gen
Action - Adventure
Platforma
PC
Limita de varsta
17+
Greutate Colet
0.5
Produsul a fost adaugat pe site in data de 10/2/13
Prototype (PC)
Gen
Action - Adventure
Platforma
PC
Limita de varsta
17+
Greutate Colet
0.5