Age of Conan: Hyborian Adventures (PC)
Age of Conan: Hyborian Adventures (PC)
Age of Conan: Hyborian Adventures (PC)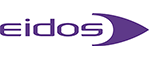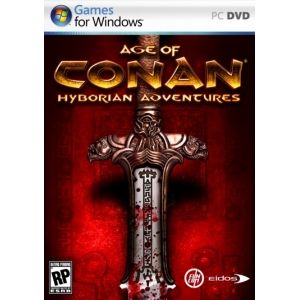 Garantie conformitate:
24 luni
Lei34.20
Pretul include TVA
Pretul este valabil doar pentru comanda online.
Cost transport prin Fan Courier:
Produse asemanatoare
Age of Conan: Hyborian Adventures este un MMORPG dezvoltat de Funcom pentru PC si Xbox 360. Hyborian Adventures este primul joc din seria Age of Conan, care va cuprinde mai multe expansion-pack-uri, dupa cum reiese de pe forum-urile oficiale ale Eidos Interactiv.

Conan the Barbarian, sau Conan the Cimmerian, este un personaj imaginar creat de scriitorul american Robert E. Howard, la inceputul anilor 1930. Seria sa de povesti a fost vanduta revistei Weird Tales, iar de atunci au aparut o serie de carti, desene, benzi desenate precum si doua filme, Conan the Barbarian(1982) si Conan the Destroyer(1984), care au tinut personajul in viata peste 75 de ani.

Despre Age of Conan: Hyborian Adventures, cu toate ca la prima vedere pare a fi un traditional MMORPG, cei de la Funcom prefera sa foloseasca termenul de online action RPG. Jocul in versiune retail are inclus si un abonament de 30 de zile pentru accesul la servere.

O noutate pe care o aduce Age of Conan o reprezinta sistemul de lupta, denumit de cei de la Funcom Real Combat System, prin care loviturile se vor da prin miscari ale armei cu ajutorul tastelor directionale. Prin aceasta metoda, pot fi create o serie de miscari devastatoare asupra adversarului, iar jucatorul va putea sa-si imprime propriul stil de lupta. Vor exista si lupte calare, atat pe cai cat si pe camile, unde vor putea fi folosite sabii sau sulite in functie de preferintele jucatorului.

Vor exista doua parti in cadrul jocului. In primele 20 de niveluri, jucatorii se vor acomoda cu personajul si cu modul de a controla armele, avand posibilitatea sa comute intre modul single-player si modul multiplayer. Dupa aceasta etapa, nu va mai exista decat modul multiplayer.

Age of Conan este catalogat in sistemul american cu semnul Mature, dezvoltatorii afirmand ca vor avea astfel toata libertatea pentru a creea un joc brutal care sa respecte cat mai fidel luptele cu arme clasice.
Sistem operare: Windows XP
Jocul necesita conexiune internet si plata unui abonament lunar ( se pot achizitiona Prepaid-card-uri de 60 zile sau se poate plati cu carte de credit).
Caracteristici Age of Conan: Hyborian Adventures (PC):
Gen
Massively Multiplayer
Platforma
PC
Limita de varsta
18+
Altele
DVD
Greutate Colet
0.5
Produsul a fost adaugat pe site in data de 10/2/13
Age of Conan: Hyborian Adventures (PC)
Gen
Massively Multiplayer
Platforma
PC
Limita de varsta
18+
Altele
DVD
Greutate Colet
0.5