Placa de retea ZyXEL DGE-528T, interfata calaculator: PCI, rata de tranfer pe retea: 1000Mbps
Placa de retea ZyXEL DGE-528T, interfata calaculator: PCI, rata de tranfer pe retea: 1000Mbps
Placa de retea ZyXEL DGE-528T, interfata calaculator: PCI, rata de tranfer pe retea: 1000Mbps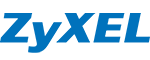 Produsul nu mai face parte din oferta
Garantie conformitate:
24 luni
Cost transport prin Fan Courier:
Produse asemanatoare
NET CARD PCI 10/100/1000T/32BIT LP DGE-528T D-LINK
D-Link DGE-528T Gigabit Ethernet PCI Network Card is a high-performance 10/100/1000Mbps copper Gigabit card for desktop PC. Installable in a PC equipped with PCI expansion slots, this card allows you to instantly upgrade to Gigabit without requiring you to install new, expensive fiber cables. The DGE-528T supports 10/100/1000Mbps network speed auto-sensing and full/half duplex auto-negotiation.
Caracteristici Placa de retea ZyXEL DGE-528T, interfata calaculator: PCI, rata de tranfer pe retea: 1000Mbps:
Interfata conectare la calculator
PCI
Interfata conectare la retea
RJ45 - 1000Mbps
Wireless
Nu
Viteza
1000Mbps
Numar porturi
1
Porturi fibra
Nu are
Porturi cupru
1xRJ45
Led-uri indicator
Da
Sisteme de operare compatibile
Win98, 2000, ME, NT, XP, NetWare, Linux, MacOS
Greutate (Kg)
0.2
Produsul a fost adaugat pe site in data de 02/10/2013
Placa de retea ZyXEL DGE-528T, interfata calaculator: PCI, rata de tranfer pe retea: 1000Mbps
Interfata conectare la calculator
PCI
Interfata conectare la retea
RJ45 - 1000Mbps
Wireless
Nu
Viteza
1000Mbps
Numar porturi
1
Porturi fibra
Nu are
Porturi cupru
1xRJ45
Led-uri indicator
Da
Sisteme de operare compatibile
Win98, 2000, ME, NT, XP, NetWare, Linux, MacOS
Greutate (Kg)
0.2