Cartus Inkjet HP 91 Magenta si Yellow C9461A
Cartus Inkjet HP 91 Magenta si Yellow C9461A
Cartus Inkjet HP 91 Magenta si Yellow C9461A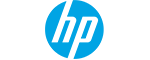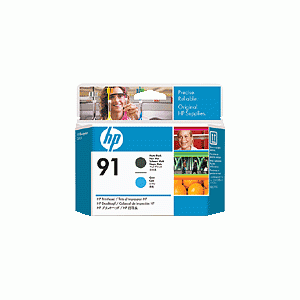 Garantie conformitate:
24 luni
Lei1,126.83
Pretul include TVA si timbrul verde
Pretul este valabil doar pentru comanda online.
Cost transport prin Fan Courier:
Produse asemanatoare
HP 91 Printhead
When the job must get done right—and on time—count on the trouble-free printing of Original HP printheads. Original HP printheads are designed and tested with HP Vivera pigment inks and the printer to provide consistent results across a wide range of media. Built-in intelligence continuously optimizes print quality and maximizes printhead life. When you can count on consistently outstanding results, even at fast print speeds, your turnaround time is faster.
Product overview
• Original HP technology—vivid, accurate results
• Work faster with consistent, trouble-free printing
• Original HP supplies—easy to manage, easy to use
Features
• HP's innovative printhead design includes nozzles designed to achieve precise, accurate placement of smaller drops at high speed. The result—a range of vibrant colors, smooth neutral gray transitions, crisp text, and fine line accuracy. Designed together with HP Vivera pigment inks, you get a wide color gamut, incredible detail, and photo-image quality.
• The innovative design of Original HP 91 Printheads achieves consistent print quality at even the fastest print speeds.
• Interactive printing system technology includes intelligence built into Original HP 91 Printheads, HP 91 Ink Cartridges, and your Designjet printer that sends alerts when supplies need to be replaced. This facilitates timely supplies replacement to minimize interruptions and keep you productive.
Recommended for:
• Small and large digital printers, photolabs, quickprinters and copyshops.
• POP/POS, exhibition, business graphics, render/office, photo/fine art.
Product specifications
Recommended uses All
Print technology HP Thermal Inkjet
Caracteristici Cartus Inkjet HP 91 Magenta si Yellow C9461A:
Tip
Cartus inkjet
Greutate (Kg)
0.3
Greutate Colet
0.5
Produsul a fost adaugat pe site in data de 02/10/2013
Cartus Inkjet HP 91 Magenta si Yellow C9461A
Tip
Cartus inkjet
Greutate (Kg)
0.3
Greutate Colet
0.5