Cartus Inkjet HP 85 Light Magenta C9429A
Cartus Inkjet HP 85 Light Magenta C9429A
Cartus Inkjet HP 85 Light Magenta C9429A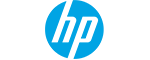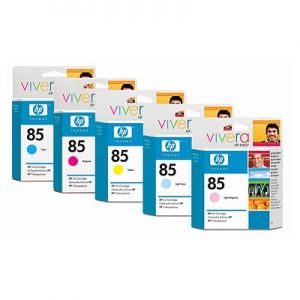 Produsul nu mai face parte din oferta
Garantie conformitate:
24 luni
Cost transport prin Fan Courier:
Produse asemanatoare
Get exceptionally fade resistant photo-image quality and consistent color accuracy with the new dye-based inks in HP 85 ink cartridges.
HP Vivera Inks are engineered and tested with all parts of the HP designjet printing system, including the printer and printing material, to deliver an optimal balance of color, fade resistance and reliability. Standout results from HP are easy and reliable, for an excellent value.
HP Vivera Inks, ink cartridges, printheads and the printer are designed together. HP Smart printing technology adjusts color density for consistent results. You get gloss uniformity, precise detail and consistent color accuracy on a broad range of papers.
Your work deserves the best inkjet printing technology has to offer. Dye-based HP Vivera Inks in HP 85 Ink Cartridges give you consistent color accuracy and photo-image quality that resists fading for 82 years.
By perfecting the interaction between HP Vivera Inks and HP paper coating technology, HP photos resist fading longer than traditionally processed photographs.
Caracteristici Cartus Inkjet HP 85 Light Magenta C9429A:
Tip
Cartus inkjet
Greutate (Kg)
0.3
Greutate Colet
0.5
Produsul a fost adaugat pe site in data de 02/10/2013
Cartus Inkjet HP 85 Light Magenta C9429A
Tip
Cartus inkjet
Greutate (Kg)
0.3
Greutate Colet
0.5