Cartus Inkjet HP 83 UV Cyan 3 buc C5073A
Cartus Inkjet HP 83 UV Cyan 3 buc C5073A
Cartus Inkjet HP 83 UV Cyan 3 buc C5073A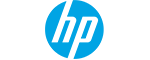 Garantie conformitate:
24 luni
Lei3,596.30
Pretul include TVA si timbrul verde
Pretul este valabil doar pentru comanda online.
Transport gratuit prin Fan Courier
Produse asemanatoare
HP No. 83 UV ink cartridges and printheads are designed to work with HP Designjet 5000 (42 inch/60 inch) and HP Designjet 5000PS (42 inch/60 inch) printers.
Caracteristici Cartus Inkjet HP 83 UV Cyan 3 buc C5073A:
Tip
Cartus inkjet
Greutate (Kg)
0.3
Greutate Colet
0.5
Produsul a fost adaugat pe site in data de 10/2/13
Cartus Inkjet HP 83 UV Cyan 3 buc C5073A
Tip
Cartus inkjet
Greutate (Kg)
0.3
Greutate Colet
0.5