Cartus Inkjet HP 81 dye Light Cyan 3 buc C5070A
Cartus Inkjet HP 81 dye Light Cyan 3 buc C5070A
Cartus Inkjet HP 81 dye Light Cyan 3 buc C5070A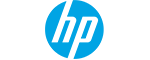 Garantie conformitate:
24 luni
Lei2,912.93
Pretul include TVA si timbrul verde
Pretul este valabil doar pentru comanda online.
Cost transport prin Fan Courier:
Produse asemanatoare
HP 81 Dye Ink Cartridges are designed to work with HP 81 Dye Printheads as part of a complete modular ink system. Six specially formulated dye-based ink colors deliver the smoothest color transitions and wide color gamuts.
Caracteristici Cartus Inkjet HP 81 dye Light Cyan 3 buc C5070A:
Tip
Cartus inkjet
Greutate (Kg)
0.3
Greutate Colet
0.5
Produsul a fost adaugat pe site in data de 10/2/13
Cartus Inkjet HP 81 dye Light Cyan 3 buc C5070A
Tip
Cartus inkjet
Greutate (Kg)
0.3
Greutate Colet
0.5