Cartus Inkjet HP 72 Gri C9401A
Cartus Inkjet HP 72 Gri C9401A
Cartus Inkjet HP 72 Gri C9401A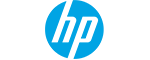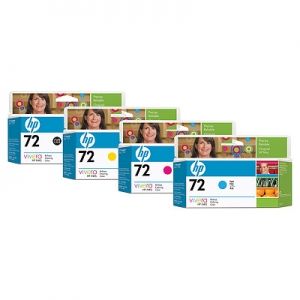 Produsul nu mai face parte din oferta
Garantie conformitate:
24 luni
Cost transport prin Fan Courier:
Produse asemanatoare
Overview & features
HP 72 Inkjet Print Cartridge, photo Grey (69 ml)
Bring a new level of accuracy and professionalism to your work and enjoy the reliable, trouble-free printing of Original HP supplies. HP Vivera Inks are designed and tested with the printer to provide consistent results. Intelligence built into the cartridge interacts with the system to make Original HP supplies easy to use and manage with time-saving features. Enjoy convenient reordering.[1] Accurate, fast-drying, smudge-resistant prints present your professional best while keeping productivity high.
Product overview
• Always crisp, clear, accurate—HP Vivera Inks
• Reliable, trouble-free printing saves time
• Original HP supplies—easy to buy, manage, use
Features
• Present your professional best with the accurate, professional prints produced by HP Vivera Inks. You get dark blacks, true neutral grays, and a wide range of vivid colors from plain paper to glossy media. Smooth gray area fills, fine grayscale transitions, and images with true neutral grays bring a new level of accuracy and professionalism to your work.
• HP Vivera Inks dry quickly and resist smudging, enabling fast print speeds and producing prints that can be handled right out of the printer. You get optimal results with HP media designed together with HP Vivera Inks and the Designjet printer—produce high-quality, resilient prints while keeping your productivity high.
• HP Vivera Inks and HP's broad portfolio of technical media have been designed together to do the job right. More than 80 tests may be conducted on the print attributes of the ink and media to ensure the highest-quality results possible. With HP media and HP Vivera Inks—designed together to work better together—you get accuracy and consistency you can count on.
• Unique HP Vivera Inks are formulated through a process of rigorous testing. Ink chemists typically design up to 1000 prototype ink formulations that are subjected to hundreds of tests to see how the ink interacts with the cartridge, the printer, and the media. For example, all HP inks are subjected to more than 20 tests for purity to prevent problems that degrade image quality such as microscopic contaminants that can clog printhead nozzles.
• The HP Designjet printing system—printers, Original HP ink cartridges with HP Vivera Inks, printheads, and media—is designed, engineered, and tested to work with precision. Reliable operation saves time, improves productivity, and lowers overall printing costs, making Original HP printing supplies a true value.
Recommended for:
• Professionals, including workteams, that print technical applications.
• Technical applications such as cartography and architectural drawings including B&W and color line drawings, text and graphics, urban/civil maps, renders and presentations, photos.
Product specifications
Recommended uses All
Color Photo Grey
Print technology HP Thermal Inkjet
Quantity per case 40
Storage temperature 59 to 95 ° F (15 to 35 ° C)
Caracteristici Cartus Inkjet HP 72 Gri C9401A:
Tip
Cartus inkjet
Greutate (Kg)
0.3
Greutate Colet
0.5
Produsul a fost adaugat pe site in data de 02/10/2013
Cartus Inkjet HP 72 Gri C9401A
Tip
Cartus inkjet
Greutate (Kg)
0.3
Greutate Colet
0.5