Cartus Inkjet HP 70 Black si red C9409A
Cartus Inkjet HP 70 Black si red C9409A
Cartus Inkjet HP 70 Black si red C9409A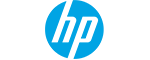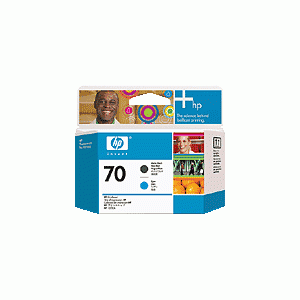 Garantie conformitate:
24 luni
Lei370.93
Pretul include TVA si timbrul verde
Pretul este valabil doar pentru comanda online.
Cost transport prin Fan Courier:
Produse asemanatoare
HP 70 Printhead, matte black and red
Print just what you envision. Then print it again, confident that you will get the same vivid color, the same quality. It's no problem using original HP 70 Printheads. HP Smart technology makes automatic and continuous adjustments to optimize print quality and reliability. So you get consistently outstanding results that help you avoid rework. The time you save means faster turnaround times and lower costs of printing.
Product overview
• Problem-free printing saves time, saves money.
• Simple. Convenient. Consistent.
• Quality that lasts is built into HP 70 Printheads.
Features
• Innovative HP Smart printing technology ensures you get outstanding results every time you print. To ensure consistent print quality, interactive system technology in HP 70 Printheads, HP 70 Ink Cartridges, and your Designjet printer makes automatic and continuous adjustments to optimize print quality and color accuracy and maximize printhead life.
• HP Smart printing technology in HP printheads, ink cartridges and your printer makes automatic and continuous adjustments to maximize printhead usage life. So you get cost-effective, productive printing with less maintenance and fewer interruptions.
• The HP Designjet printing system—printers, ink cartridges, printheads and media—is designed, engineered and tested to work with precision. Reliable operation saves time, improves productivity and lowers overall printing costs. Original HP printing supplies are the true value.
Recommended for:
• Primarily professional photographers and graphic designers.
• Museum-quality, long-lasting prints for digital albums, display such as monochrome photo printing and color large format fine-art printing, pre-press color proofing, concept proofs/ready for pre-press and client, photography ready to send to graphic designer for magazine.
Product specifications
Recommended uses All
Color Matte black and red
Print technology HP Thermal Inkjet
Quantity per case 24
Storage temperature 59 to 95 ° F (15 to 35 ° C)
Caracteristici Cartus Inkjet HP 70 Black si red C9409A:
Tip
Cartus inkjet
Consumabil
InkJet
Culoare
Black, Red
Imprimante compatibile
HP Designjet Z3100 Photo Printer series
Greutate (Kg)
0.3
Greutate Colet
0.5
Produsul a fost adaugat pe site in data de 10/2/13
Cartus Inkjet HP 70 Black si red C9409A
Tip
Cartus inkjet
Consumabil
InkJet
Culoare
Black, Red
Imprimante compatibile
HP Designjet Z3100 Photo Printer series
Greutate (Kg)
0.3
Greutate Colet
0.5