Cartus Inkjet HP 70 130 ml Gloss Enhancer C9459A
Cartus Inkjet HP 70 130 ml Gloss Enhancer C9459A
Cartus Inkjet HP 70 130 ml Gloss Enhancer C9459A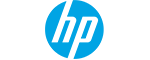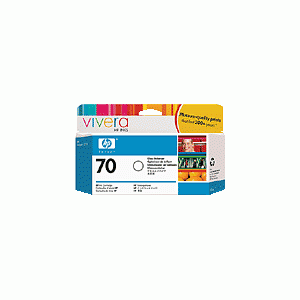 Garantie conformitate:
24 luni
Lei327.77
Pretul include TVA si timbrul verde
Pretul este valabil doar pentru comanda online.
Cost transport prin Fan Courier:
Produse asemanatoare
HP 70 Ink Cartridge, gloss enhancer (130-ml)
Print just what you envision. Then print it again, confident you will get the same uniform gloss. It's no problem using original HP supplies and media designed together with your Designjet printer. HP Gloss Enhancer produces prints with gloss uniformity from highlights to shadows on gloss and semi-gloss photo media. HP Smart technology facilitates convenient supplies reordering.  And HP Twin Packs offer added savings. The time you save means faster turnaround times and lower costs of printing.
Product overview
• Problem-free printing saves time, saves money.
• Simple. Convenient. Consistent.
• Quality that lasts.
Features
• HP Gloss Enhancer, HP Vivera pigment inks and our portfolio of photo media such as gloss, semi-gloss, satin and luster finishes have been designed together to do the job right. More than 80 tests may be conducted on the print attributes of the ink and media to ensure the highest-quality results possible. You get gloss uniformity you can count on. So you can skip the waste and rework.
• HP 70 Ink Cartridges are designed for reliable, cost-effective printing. When it's time to replace a cartridge, individually replaceable ink cartridges allow for economical replacement of only the cartridge that is out. HP also offers HP 70 Gloss Enhancer Ink Cartridge Twin Packs—2 ink cartridges of Gloss Enhancer—for additional savings and convenience. HP large format printing supplies are designed to provide an excellent value for your high-volume printing needs.
• A set of creative tools that has earned your confidence gives you more time for creative experimentation. You can skip the trial and error when you use HP photo media such as gloss, semi-gloss, satin and luster finishes together with HP Vivera pigment inks and HP Gloss Enhancer. HP inks and media have been designed, engineered and tested together for consistently outstanding results, every time you print.
• Unique HP Gloss Enhancer is formulated through a process of rigorous testing. Ink chemists typically design up to 1000 prototype ink formulations that are subjected to hundreds of tests to see how the ink interacts with the cartridge, the printer and the media. For example, all HP inks are subjected to more than 20 tests for purity to prevent problems that degrade image quality such as microscopic contaminants that can clog printhead nozzles.
• The HP Designjet printing system—printers, ink cartridges, printheads and media—is designed, engineered and tested to work with precision. Reliable operation saves time, improves productivity and lowers overall printing costs. Original HP printing supplies are the true value.
Recommended for:
• Primarily professional photographers and graphic designers.
• Museum-quality, long-lasting prints for digital albums, display such as monochrome photo printing and color large format fine-art printing, pre-press color proofing, concept proofs/ready for pre-press and client, photography ready to send to graphic designer for magazine. Note: Gloss Enhancer is used on photo media, with the exception of matte-finish paper.
Product specifications:
Recommended uses - All
Color - Gloss enhancer
Volume - 130 ml
Print technology - HP Thermal Inkjet
Caracteristici Cartus Inkjet HP 70 130 ml Gloss Enhancer C9459A:
Tip
Cartus inkjet
Capacitate (ml)
130
Consumabil
InkJet
Imprimante compatibile
HP Designjet Z3100 Photo Printer series
HP Designjet Z3200 Photo Printer series
Greutate (Kg)
0.3
Greutate Colet
0.5
Produsul a fost adaugat pe site in data de 02/10/2013
Cartus Inkjet HP 70 130 ml Gloss Enhancer C9459A
Tip
Cartus inkjet
Capacitate (ml)
130
Consumabil
InkJet
Imprimante compatibile
HP Designjet Z3100 Photo Printer series
HP Designjet Z3200 Photo Printer series
Greutate (Kg)
0.3
Greutate Colet
0.5