Alone In The Dark (Xbox360)
Alone In The Dark (Xbox360)
Alone In The Dark (Xbox360)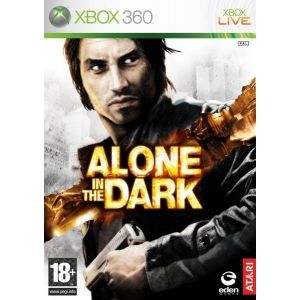 Garantie conformitate:
24 luni
Lei66.26
Pretul include TVA
Pretul este valabil doar pentru comanda online.
Cost transport prin Fan Courier:
Produse asemanatoare
ALONE IN THE DARK (XBOX360)
Alone in the Dark este al 5-lea joc din seria cu acelasi nume, creata de francezii de la Infogrames in 1992. ..Publicat sub sigla Atari, jocul este dezvoltat pentru PC, Xbox 360, Wii, Nintendo DS, PlayStation 3, PlayStation 2 si PSP de Eden Games si Hydravision Entertainment. ..Alone in the Dark continua aventurile lui Edward Carnby in incercarea sa de a da raspunsuri la intrebarile ce se ridica asupra intamplarilor bizare si cu iz de supranatural. Jocul din 2008 il gaseste pe eroul nostru in New York, intr-un mister ce se ascunde printre copacii si tunelurile subterane ale unuia dintre cele mai populare parcuri din lume: Central Park. ..Alone in the Dark va fi compus precum un serial TV, din mai multe episoade, fiecare avand propriul obiectiv. Episoadele vor avea cate un rezumat video, pentru a pune jucatorul in tema in cazul in care paraseste jocul, precum si un teaser care va rula la sfarsitul episodului anterior. ..Edward Carnby va explora toata zona din Central Park pentru a afla ce se intampla cu fiintele vii dupa ce mor si pentru a descoperi misterele si ciudateniile acestui spatiu verde. Dezvoltatorii incearca sa creeze o stare de incertitudine, prezentand fapte si intamplari din trecut sub aspectul unor conspiratii si a unor succesiuni de evenimente care au loc pentru a ascunde ceva important in centrul New York-ului. ..Alone in the Dark combina elemente de puzzle-solving, stealth, lupta si explorare intr-un proiect ambitios pentru 7 platforme, probabil unul din jocurile de referinta ale lui 2008.
Caracteristici Alone In The Dark (Xbox360):
Gen
Action
Platforma
XBox 360
Limita de varsta
18+
Greutate Colet
0.7
Produsul a fost adaugat pe site in data de 10/2/13
Alone In The Dark (Xbox360)
Gen
Action
Platforma
XBox 360
Limita de varsta
18+
Greutate Colet
0.7