Switch Cisco CATALYST 2960, cu management, cu PoE, 24x100Mbps-RJ45 (8 PoE) + 2x1000Mbps-RJ45
Switch Cisco CATALYST 2960, cu management, cu PoE, 24x100Mbps-RJ45 (8 PoE) + 2x1000Mbps-RJ45
Switch Cisco CATALYST 2960, cu management, cu PoE, 24x100Mbps-RJ45 (8 PoE) + 2x1000Mbps-RJ45
Cod produs:
WS-C2960-24LT-L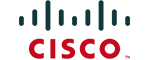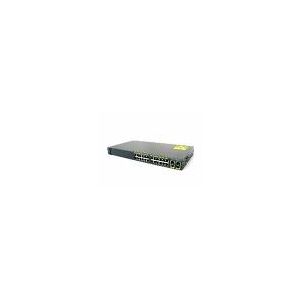 Garantie conformitate:
24 luni
Transport gratuit prin Fan Courier
Produse asemanatoare
The Cisco Catalyst  2960-S and 2960 Series Switches are the leading Layer 2 edge, providing improved ease of use, highly secure business operations, improved sustainability, and a borderless network experience. The Cisco Catalyst 2960-S Series Switches include new Cisco FlexStack switch stacking capability with 1 and 10 Gigabit connectivity, and Power over Ethernet Plus (PoE+) with the Cisco Catalyst 2960 Switches offering fast Ethernet access connectivity and PoE capabilities. The Cisco Catalyst 2960-S and 2960 Series are fixed-configuration access switches designed for enterprise, midmarket, and branch office networks to provide lower total cost of ownership.
Caracteristici Switch Cisco CATALYST 2960, cu management, cu PoE, 24x100Mbps-RJ45 (8 PoE) + 2x1000Mbps-RJ45:
Porturi cupru
24
Porturi fibra
Nu are
Porturi instalate
24x100Mbps-RJ45 (8 PoE) + 2x1000Mbps-RJ45
Rate de transfer suportate
FastEthernet
Uplink Tip
Gigabit
Viteza
FastEhternet (100Mbps)
Power over Ethernet -PoE
Da
Management
Da
Rack mounting
Da
Switching capacity
16Gbps
Stackabil
Nu
Altitudinea pentru functionare
3000 m
Switch modular
Nu
Dimensiuni (W x D x H mm)
445 x 236 x 44
Greutate Colet
4.5
Greutate (Kg)
4.5
Produsul a fost adaugat pe site in data de 10/2/13
Switch Cisco CATALYST 2960, cu management, cu PoE, 24x100Mbps-RJ45 (8 PoE) + 2x1000Mbps-RJ45
Porturi cupru
24
Porturi fibra
Nu are
Porturi instalate
24x100Mbps-RJ45 (8 PoE) + 2x1000Mbps-RJ45
Rate de transfer suportate
FastEthernet
Uplink Tip
Gigabit
Viteza
FastEhternet (100Mbps)
Power over Ethernet -PoE
Da
Management
Da
Rack mounting
Da
Switching capacity
16Gbps
Stackabil
Nu
Altitudinea pentru functionare
3000 m
Switch modular
Nu
Dimensiuni (W x D x H mm)
445 x 236 x 44
Greutate Colet
4.5
Greutate (Kg)
4.5