Rucsac Belkin Core Backpack 15.6", Dune
Rucsac Belkin Core Backpack 15.6", Dune
Rucsac Belkin Core Backpack 15.6", Dune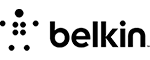 Garantie conformitate:
24 luni
Cost transport prin Fan Courier:
Produse asemanatoare
Laptop Case BELKIN Core Backpack for Laptop up to 15.6" Dune
Belkin's Core Series Backpack provides unprecedented comfort and design. The case features two easy-access front pockects, ideal for your phone, MP3 players and other personal items. The main compartment includes plush, padded laptop section to protect your laptop, with an additional accessory pouch! The padded shoulder straps and handle makes it easy to carry wherever you go. Made with durable and lightweight material, this is ideal for today's busy professionals on-the-go.
Caracteristici Rucsac Belkin Core Backpack 15.6", Dune:
Greutate (Kg)
0.876
Tip
Rucsac
Dimensiune (inch)
15.6
Material
Nylon / Polyester
Culoare
Maro
Greutate Colet
1
Dimensiuni (W x D x H mm)
45 x 275 x 380
Produsul a fost adaugat pe site in data de 10/1/13
Rucsac Belkin Core Backpack 15.6", Dune
Greutate (Kg)
0.876
Tip
Rucsac
Dimensiune (inch)
15.6
Material
Nylon / Polyester
Culoare
Maro
Greutate Colet
1
Dimensiuni (W x D x H mm)
45 x 275 x 380